Return To Blog
How to Build Loyalty in Your Marriage
---
by Scott Kedersha March 18, 2018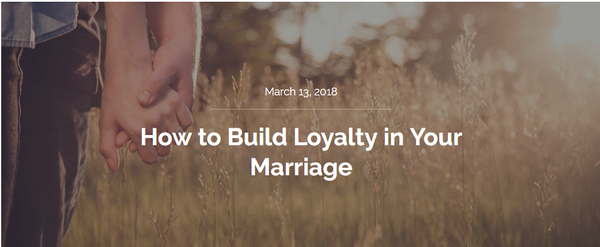 I recently finished the book The Loyalist Team: How Trust, Candor, and Authenticity Create Great Organizations by Linda Adams, Abby Curnow-Chavez, Audrey Epstein, and Rebecca Teasdale with Jody Berger. Yes, it has a bunch of writers/contributors, and I truly enjoyed and learned much from this book.
We all work and live in the world of teams. Our family just returned from a trip to the Space Center outside Houston, and we saw and heard about the necessity of teamwork in getting a shuttle off the ground. This week my favorite sporting event of the year starts—the NCAA Tournament. No team will win unless they work together.
Read full article here.